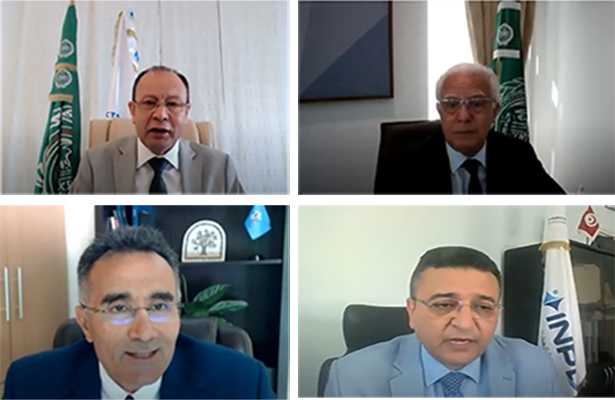 The Arab ICT Organization, in cooperation with the League of Arab states – Tunis Center and the National Authority for Personal Data Protection -Tunisia, held the first edition of the Arab Forum on "Personal Data Protection" on Tuesday 25 May 2021, through video conference.
During this forum, the state of the art of the protection of personal data in the Arab and African countries were presented, studied, and compared with the experiences in other regions.
Also a discussion was conducted on the possibility of creating an Arab regional framework that enables dealing with issues related to the classification of data and its secure dealing as well as the guarantees of its protection.
During his speech, HE. Eng. Mohamed ben Amor, Director General of the Arab ICT Organization, referred to the great and rapid development, the ICT sector is witnessing, especially during the crisis imposed by the Corona pandemic, revealing the importance of moving to the All- digital, which has become a necessity and not an option for Arab countries taking into account the major risks and challenges facing this sector, including network security and protection of personal data, which should be a priority for all Arab countries.
This important event witnessed wide participation of eminent personalities from the Arab region such as the Kingdom of Bahrain, Tunisia, Algeria, the Republic of Iraq, the State of Qatar, the Lebanese Republic, Egypt, Morocco, and high-level international experts in the field from the International Telecommunication Union, the European Council, the United States of America and Senegal.