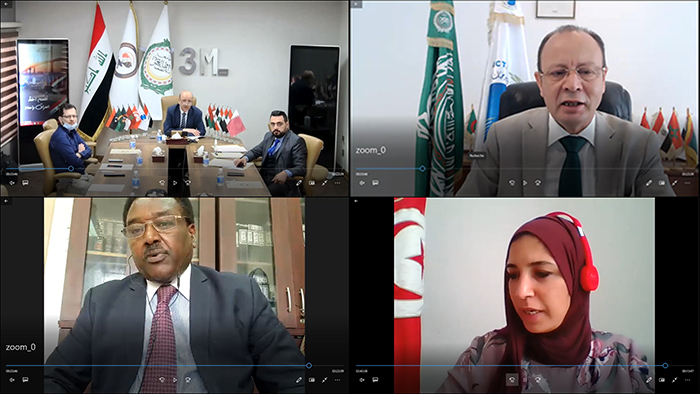 The Arab ICT Organization held the meetings of the 24th session of its Executive Council on Tuesday 01/06/2021, via video conference.
This session was chaired by the Chairman of the Executive Council HE. Mr. Amir Al-Bayati _ the Republic of Iraq in the presence of all its members representatives of the following countries: the Republic of Tunisia, Republic of The People's Democratic Republic of Algeria, the Republic of Iraq, the Sultanate of Oman, the State of Palestine, the State of Libya and the Arab Republic of Egypt, in addition to the representative of the General Secretariat of the League of States – the Economic Sector – HE. Minister Plenipotentiary / Mr. Mohamed Kheir, Director of the Arab Organizations and Federations Department.
During the meeting, the activity report of the organization for the period from January 2020 to May 2021 was reviewed, in addition to the AICTO's action plan for the remainder of the year 2021, and the action plan and budget for the year 2022 were also discussed.