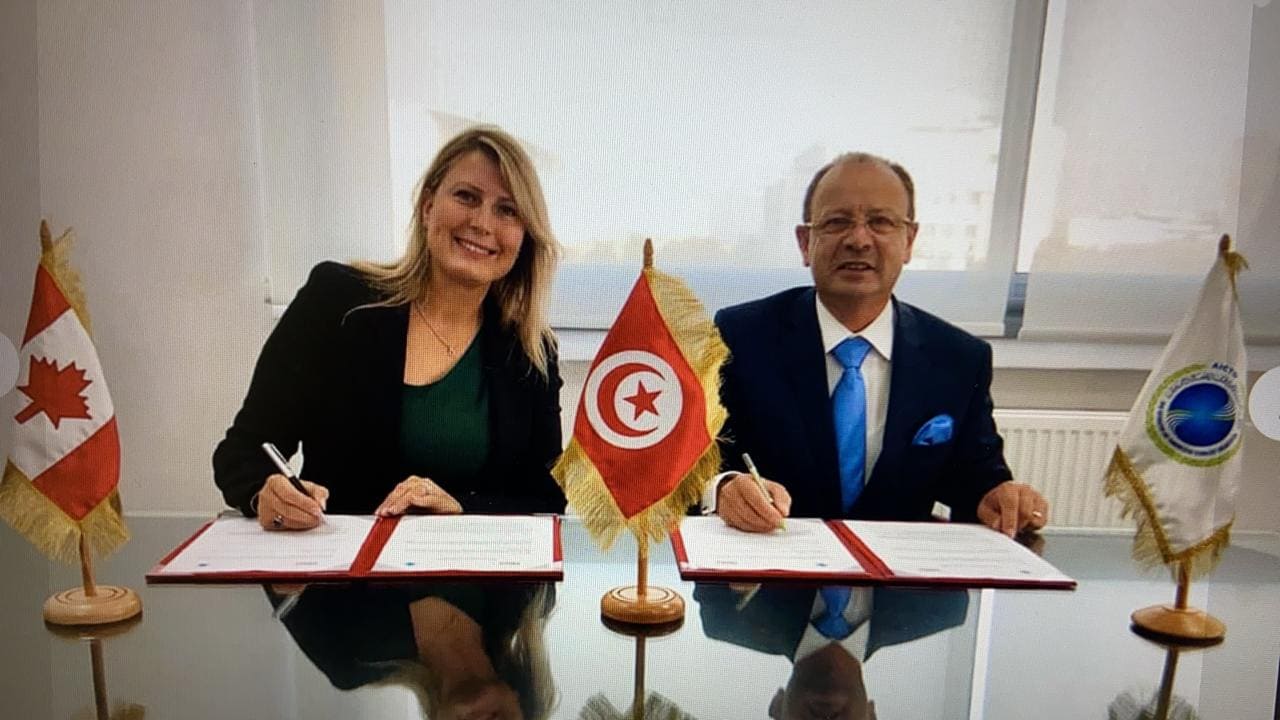 Signature of an MoU between AICTO and CCCT
5 November 2020
A memorandum of understanding has been signed at Tunis on the 5th of November 2020 between the Arab Information and Communication Technologies Organization (AICTO) represented by HE. Mr. Mohamed Ben Amor_ Director-General and the Canadian-Tunisian Chamber of Commerce (CCCT) represented by Mrs. Souad Siala, President.
The purpose of this memorandum of understanding is to initiate and carry out joint actions in the ICT sector and which fall within the scope of the missions of each of the two organizations AICTO and CCCT and allowing the achievement of their respective objectives. One of the actions on which the two parties have agreed to address in a first step consists in mobilizing the Canadian ICT community by the CCCT to participate in the Francophone ICT Forum that AICTO intends to organize on the sidelines of the Francophonie Summit which should be held at November 2021 in Tunisia. the two parties will also look into other actions to promote exchanges between Canada and the Arab Region in the ICT sector.